10月18

NCCO technology unveiled at the European Society of Pathology (ECP) to solve the air pollution problem in pathology

The 30th European Congress of Pathology in 2018 was held at the Euskaduna Convention Center in Bilbao of Spain, from 8th to 12th of September. More than 3,000 professionals from over 100 countries around the world participated in the conference, and RHT International Limited participated in the event as a professional manufacturer of indoor air pollution problems in pathology.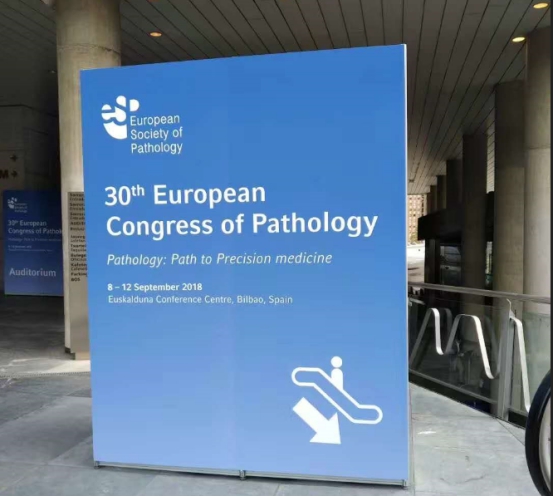 The European Society of Pathology (ESP) was founded in 1964 and has a history of 54 years, it is a leader in the field of European pathology. The guests were the most professional experts and manufacturers of the most advanced pathology products in the world. The b-MOLA air purifier equipped with NCCO Air Purification Technology has been well received by pathologists all over the world.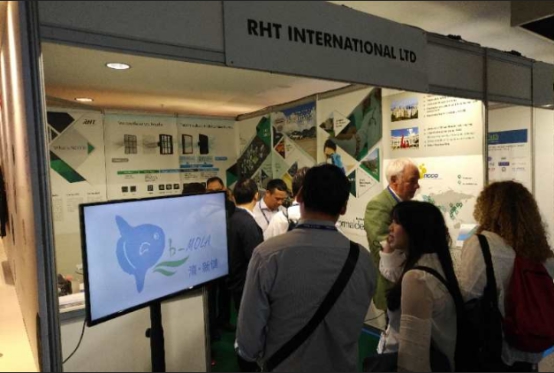 The on-site inquiry about Air Purification Technology is endless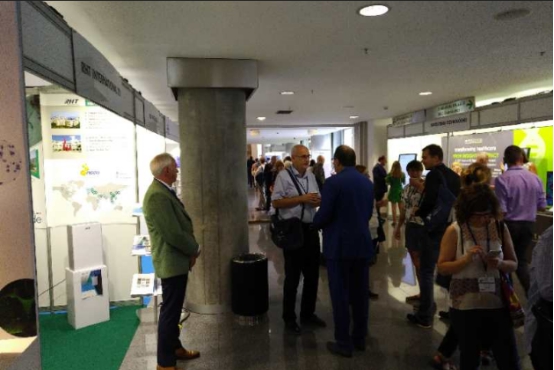 Answering the pathology air management problem for pathologists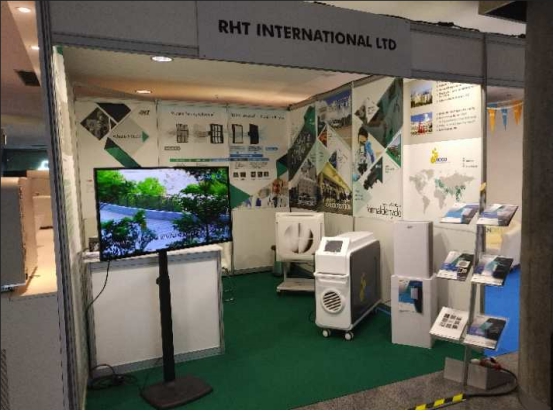 b-MOLA Air Purifier Booth in the conference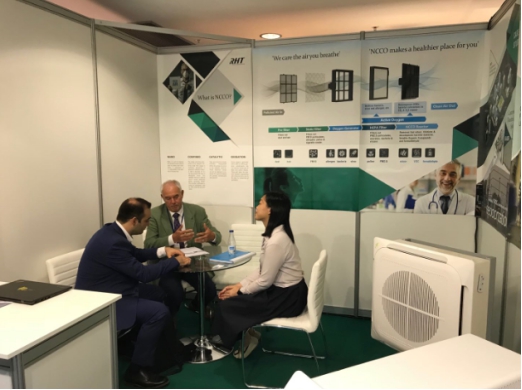 Dr. Zhan Jiahui gave an explanation of NCCO technology to pathologists.
Pathology is not only a basic medical discipline, but also a very practical and clinical subject. Pathological diagnosis is often performed from patients or their organs, tissues, cells or body fluids, including autopsy, surgical pathology and cytology. Indoor air pollution in pathology is a problem that needs to be solved in all over the world. The pollution source is complicated, and a single air purification technology is difficult to meet requirements.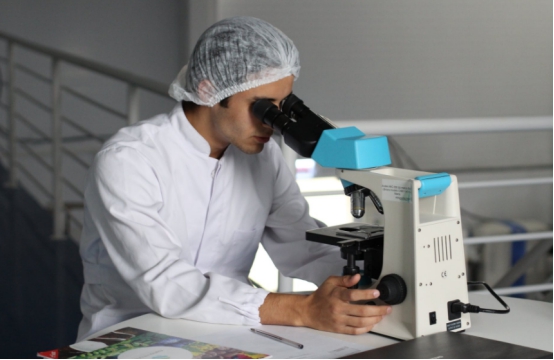 Air pollution in the pathology department mainly comes from the surgical section and the chemical liquid of the immersion test. A section taken by a physician from a patient or a corpse, and storage in a pathology department requires a large amount of chemicals such as formalin, glutaraldehyde, acetone, and ethanol solution. Many of these kinds of volatile gas are primary carcinogens (for example, the main volatile of formalin are formaldehyde, xylene, DAB, acetone, etc.), and the chemicals produce a large amount of volatile organic compounds (VOC), which would accumulate inside of the room, and long-term exposure can cause carcinogenesis of human cell, and there is a risk of having cancer and leukemia.
At the same time, the medical staff must endure the odor of various slices such as organs, tissues, blood, sputum specimens, and the bacteria that may be carried by these human slices, therefore the health of medical personnel is seriously threatened.
NCCO Air Purification Technology can not only effectively decompose and remove volatile organic compounds (VOC) in pathology, convert it into water and carbon dioxide, but also kill bacteria in the air.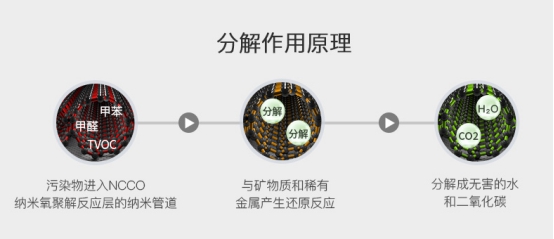 NCCO technology decomposition VOC schematic
At present, the products equipped with NCCO Air Purification Technology have launched in more than 10 countries around the world. For example, Greek hospitals and Indian hospitals have adopted NCCO technology for air purification. More than 300 exelcent hospitals in China, such as Pathology Department of Guangzhou First People's Hospital, and disinfection room of the Endoscopy Center in Third Affiliated Hospital of Sun Yat-sen University, these departments has installed the NCCO equipments to remove TVOC, and protect the respiratory health of stafffs and patients.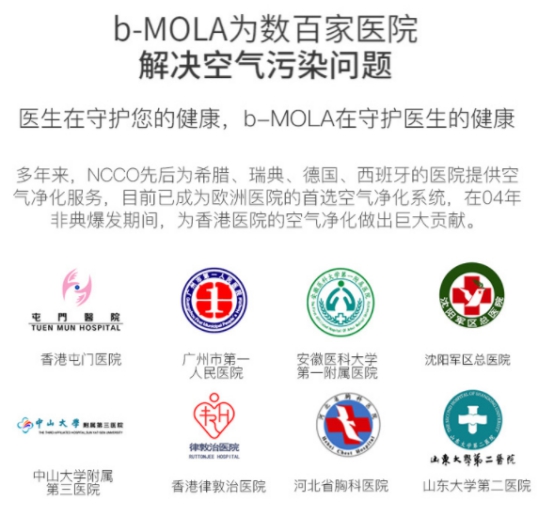 Some hospital cases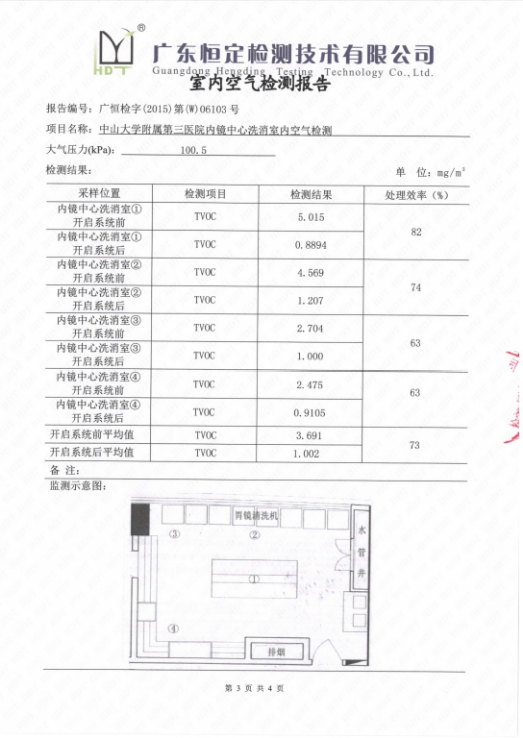 Air purification efficiency test report provided by authoritative testing institutions
Through the success of this European Society of Pathology (ECP), NCCO Air Purification Technology can be spread to more hospitals around the world. As a medical grade household product, b-MOLA air purifier was also exhibited at the exhibition, receiving strict inspections by global medical experts. By rigorous testing of experts in the industry, it is believed that b-Mola can be brought to more countries and regions through the recommendation of medical experts around the world, to bring a safe and healthy air environment to thousands of families around the world.